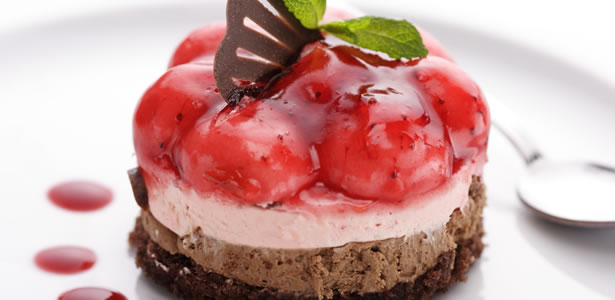 Discovering Irish cuisine is one of the true joys of touring Ireland. Below are a selection of some of our favourite restaurants, pubs and café from around the country. We welcome your feedback and suggestions, email us.
---
Cork
NASH 19, Princes Street; award winning restaurant, café and shop located in the heart of Cork city. Good food in a casual setting. With it's café, restaurant and shop in Princes Street in the heart of the city it is one of the ideal places to take a break from shopping or to plan your touring for the rest of the day.
Fishy Fishy, Kinsale; here the chefs cook and serve the most wonderful seafood dishes in their pier side restaurant. All their fish is caught locally and the menu changes daily as they work with the seasons and daily catch. Open seven days a week.
---
Dublin
Fallon & Byrne, 11-17 Exchequer Street, Dublin; a city centre restaurant, with food hall, deli, coffee bar and wine cellar; a mecca for food lovers located just a hop, skip and a jump from Grafton Street, in the heart of Dublin.
Peploe's, 16 St. Stephen's Green, Dublin 2; superb food and wine in comfortable surroundings with friendly and knowledgeable staff. Open for lunch and dinner, seven days a week. Produce is sourced from the best Irish and European suppliers of fresh fish and meat.
Shanahan's on the Green, 119 St. Stephen's Green, Dublin 2; is an authentic American style steakhouse and seafood restaurant in the heart of Dublin City. Located in a 250 year old Georgian Building you will dine quietly in beautiful classically proportioned rooms with rare antiques from the Georgian Period.
BEAR, 34 South William Street, Dublin 4; a venture between the Jo'Burger groups and Ireland's rugby captain, Jamie Heaslip. A place for serious meat eaters there is lots and lots of beef on the menu, all cooked on the grill or passed through the impressive Imperial broiler, where an intense infrared radiant heat finishes steaks to perfection.
---
Kerry
The Lime Tree, Shelbourne Street, Kenmare; is a landmark restaurant in a beautiful building dating back to 1832. Serving sea food from some of the cleanest waters in Europe and beef and lamb sourced locally this is one of the most relaxed, enjoyable surroundings in which you will enjoy excellent food and service.
Packie's Restaurant, Henry Street, Kenmare; here stone walls, fireplace and floors are warmed by colourful local paintings with a menu that includes genuinely good Irish stew, rack of lamb, crab cakes and simply delicious desserts, using local organic produce where possible.
Out of the Blue Restaurant,Waterside, Dingle; the menu, given on blackboards, changes every day offering a huge variety of whatever is available from the boats that morning. Award winning restaurant, highly recommended for seafood lovers.
The Old Pier Restaurant (Seana Ché), Dingle; gourmet seafood restaurant offering a broad range of locally caught fresh seafood, prime steak and meat dishes. With breathtaking panoramic views of the setting sun, the restaurant is the perfect romantic location to end your day after touring the Dingle Peninsula.
---
Limerick
Freddy's Bistro, Limerick; set in a beautifully restored, 19th Century building is one of Limerick's best restaurants. Savour superb prime Irish steaks, fresh seafood, pastas, chicken and a variety of succelent dishes, all at excellent value.
The Blue Door Restaurant, Adare; set in a charming and romantic thatched cottage in the beautiful village of Adare. The restaurant offers quality dining complemented by wines from around the world, in comfortable surroundings and relaxed ambience.
The Mustard Seed, Ballingarry; is one of the most highly recommended restaurants in Ireland. Originally opened in Adare, but now located in a stylish country house in Ballyingarry in the heart of county Limerick a short distance from Adare. Open for dinner from 7-9.15 daily and lunch for groups by special arrangement.
The Wild Geese, Rose Cottage, The Ave, Adare; brilliant food with clear and pure flavours, using locally sourced produce. This award winning restaurant is located in the enchanting rose cottage in the beautiful village of Adare. Open for dinner Tuesdays to Sundays, with lunch also available on Sundays.
---
Cafés
Gallery Café, Gort, Co. Galway; since the beginning the café is all about the colourful people of Gort, simple fresh food, art and music. Open Tuesday – Sunday, for breakfast, lunch and dinner. Often running live music events featuring some of Ireland's finest musicians.
The Good Room Café, Adare, Co. Limerick; inventive soups, salads, sandwiches, baked goods and homemade jams at this contemporary cafe located in the beautiful and quaint village in Adare, Co. Limerick.
---
Pub Grub
Gus O'Connor's Pub, Doolin, Co. Clare; known all over the world, it has become synonymous with traditional Irish music and great food. Serving food all day. The seafood chowder is a treat.
Collins Pub, Adare, Co. Limerick; located in the quaint village of Adare, the bar is famous for its good pint and delicious Irish home made dishes. All meals are prepared using fresh local produce. Serving food all day.